Welcome to Superior Livestock!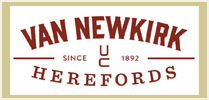 Mon Jan. 21, 2019 01:00 PM Mountain
Video Catalog
To bid online for this auction, click here.
To just watch this auction online, click here.
Superior Livestock Announces SLA-TV
Superior Livestock Auction is dedicated to remaining America's leader in livestock marketing and with that dedication comes a commitment to growth and innovation. In order to better serve Superior's growing customer base Superior is excited to announce that they will be broadcasting our auctions on SLA-TV in 2019.
For over 30 years Superior has focused their attention on helping livestock industry grow their business and reach. They introduced satellite video auction broadcast to the livestock industry which forever changed the way that load lots of cattle are marketed. They've developed important value added programs and protocols to increase the profitability of their customers' cattle. Superior remains faithful to cultivating the largest network of qualified buyers. They routinely introduce innovations and changes intended to keep the livestock industry moving in a positive direction.