Durbin Creek Hereford (Ch. 998)
Fri Feb. 17, 2017 01:00 PM Mountain
Worland, WY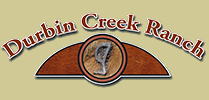 90 head of range-ready Polled Hereford bulls along with 130 F1 baldy replacements females, quarter horses & stock dogs.
Click here to view auction on ClickToBid
Click here to view our video catalog
Please call Superior Productions at 800.431.4452 and register for your Buyer Number today.