Welcome to Superior Livestock!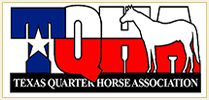 Sat Jul. 24, 2021 10:30 AM Central
TQHA 24th Annual Yearling Sale
Video Catalog
To bid online for this auction, click here.
To just watch this auction online, click here.
SUPERIOR LIVESTOCK VIDEO AUCTION
THURSDAY, JULY 22nd
BROADCAST LIVE FROM
SUPERIOR LIVESTOCK AUCTION STUDIO
HUDSON OAKS, TEXAS
SLA- TV, DISH CHANNEL 997 & SUPERIORCLICKTOBID.COM
SUPERIOR SUNRISE 7:30AM CST
VIDEO AUCTION 8:00AM CST
** OFFERING 27,415 HEAD **
52 HOLSTEINS
3,408 YEARLING STEERS ~ 5,397 YEARLING HEIFERS
4,793 WEANED CALVES ~ 13,142 CALVES ON COWS
774 BEEF DAIRY CROSSES
If you would like to know the estimated time a lot will sell
Click Here
or to preview the video on a specific lot
Click Here
For more information please call our Hudson Oaks Office at 800-422-2117
For over 25 years, Superior Livestock has been committed to making it easy for buyers and sellers to come together. With the introduction of this online bidding portal, we have made it even easier for buyers to participate in an auction. For more information, go to http://www.superiorclicktobid.com.