Welcome to Superior Livestock!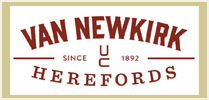 Mon Jan. 21, 2019 01:00 PM Mountain
Video Catalog
To bid online for this auction, click here.
To just watch this auction online, click here.


VIDEO CATTLE AUCTION
THURSDAY JANUARY 24, 2019
BROADCAST LIVE FROM THE
SUPERIOR LIVESTOCK OFFICE & STUDIO
IN THE HISTORIC FORT WORTH STOCKYARDS
FORT WORTH, TX
NEW CHANNEL
DISH NETWORK ~ CHANNEL 998
www.superiorclicktobid.com

SUPERIOR SUNRISE @ 7:30 A.M. (CST)
VIDEO AUCTION @ 8:00 A.M. (CST)

** OFFERING 21,100 HEAD **
500 HOLSTEINS
7,100 YEARLING STEERS ~ 2,700 YEARLING HEIFERS
10,500 WEANED CALVES ~ 300 CALVES ON COWS
300 BRED STOCK
| | |
| --- | --- |
| HOLSTEINS | 1735-1739 |
| REGION 3/4/5/6 FEEDER STEERS | 1740-1789 |
| REGION 3/4/5/6 FEEDER HEIFERS | 1790-1813 |
| REGION 1 & 2 FEEDER STEERS | 1814-1826 |
| REGION 1 & 2 FEEDER HEIFERS | 1827-1832 |
| REGION 1 & 2 WEANED CALVES | 1833-1849 |
| REGION 5 WEANED CALVES & CALVES ON COWS | 1850-1859 |
| REGION 3/4/5/6 WEANED CALVES | 1860-1896 |
| BRED STOCK | 1897-1904 |

IF YOU WOULD LIKE TO KNOW THE ESTIMATED TIME A LOT WILL SELL
CLICK HERE
OR TO PREVIEW THE VIDEO ON A SPECIFIC LOT VISIT OUR WEBSITE
CLICK HERE
FOR MORE INFORMATION PLEASE CALL 800-422-2117
Superior Livestock Announces SLA-TV
Superior Livestock Auction is dedicated to remaining America's leader in livestock marketing and with that dedication comes a commitment to growth and innovation. In order to better serve Superior's growing customer base Superior is excited to announce that they will be broadcasting our auctions on SLA-TV in 2019.
For over 30 years Superior has focused their attention on helping livestock industry grow their business and reach. They introduced satellite video auction broadcast to the livestock industry which forever changed the way that load lots of cattle are marketed. They've developed important value added programs and protocols to increase the profitability of their customers' cattle. Superior remains faithful to cultivating the largest network of qualified buyers. They routinely introduce innovations and changes intended to keep the livestock industry moving in a positive direction.
USDA announces Fed Cattle Exchange transactions to be included in mandatory price reporting
In an important announcement, Superior Livestock Auction's wholly owned subsidiary, Fed Cattle Exchange, received good news when an announcement came from the USDA's Agricultural Marketing Service (AMS) determining that livestock traded in this format meet the definition of a "negotiated purchase;" whereas, negotiation indeed occurs because buyers can bid on the livestock offered and sellers can either accept or refuse the final bid. Therefore, since October 5, 2016, the USDA's Agricultural Marketing Service has included including Fed Cattle Exchange transactions in National and Regional direct negotiated slaughter cattle reports.
The goal of the Fed Cattle Exchange is to provide the industry with more transactions to consider when determining the average cash price of market-ready fed cattle. By increasing transparency in the cash cattle market the industry hopes to reduce volatility in futures contracts. The need for assistance in fed cattle price discovery is very evident. Competitive bidding is the most effective means of determining market value and more open negotiated trading of fed cattle is beneficial to the entire beef industry.
Click Here to Read the Complete Article
For over 25 years, Superior Livestock has been committed to making it easy for buyers and sellers to come together. With the introduction of this online bidding portal, we have made it even easier for buyers to participate in an auction. For more information, go to http://www.superiorclicktobid.com.